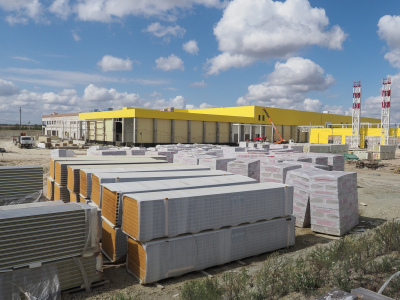 Meat processing plant to start operations at stavropolye park
Vladimir Vladimirov, the Governor of the Stavropol Krai, made a visit to the construction site of the new meat processing plant at the Stavropolye Agroindustrial Park as part of his business trip to the Mineralovodskiy District.
The project is being implemented on a public-private partnership basis.
The P3 project will result in 330 jobs involved in slaughter, deboning, canning, smoking, and production of steaks and other products.
"The new production facilities will help develop the agribusiness in the region and improve the life of the territory. This is a great opportunity to create many jobs for our folks in the nearby villages", said Vladimirov.